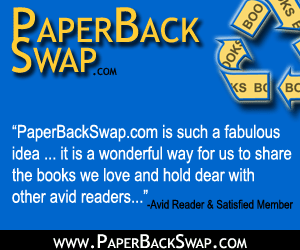 I mentioned Paperback Swap in my last post. I thought I'd write a little bit more about it.

Paperback Swap is an online book swapping club for book lovers all over the United States. Cull through your accumulating book collection (hardbacks are fine, too), post 9 or more books (by ISBN number) you're willing to part with, and you instantly acquire 3 credits. You can order 3 books right away because 1 credit = 1 book.

When someone orders your book, you print out two pieces of paper and wrap the book in them to be mailed. You pay the cost of shipping the book (Media Mail rates), usually less than 3 dollars. When your book is received by the person who requested it, you gain a credit.

When I need a book, Paperback Swap is the first place I look. Check them out!